Tillyard 

Management Inc.,
Knowledgeable about


Investment Properties

 for Sale or Lease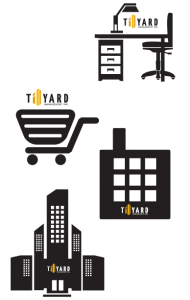 Tillyard Management Inc. is a full-service and independent real estate consultancy firm that can advise you on investment properties for sale as well as help you manage the real estate investments that are currently in your portfolio.
We specialise in Property Management, Asset Management, and Project Management. Our qualified staff includes investment advisors, asset managers, building managers, facilities managers, market researchers and accountants, and we maintain close relationships with trusted, key partners who help us maintain a high level of service. These associates include consulting engineers, architects, planners, chartered surveyors, and contractors. The strong ties we maintain with our high-quality partners allow us to often create savings for our clients through the management of costs and the continued investment in our clients' properties.
All of our valued team members are guided not only by Tillyard Management Inc.'s code of ethics, but also by the rigorous rules of their individual professional institutions. Notably, the majority of our personnel has been in continuous employment with Tillyard for between fifteen and forty years.
We manage properties for a number of select institutions, pension funds, and private investors. With a dedicated, qualified and multilingual staff, we are positioned to manage your investment properties and developments anywhere in Canada, the United States, or overseas.