[fusion_builder_container hundred_percent="yes" overflow="visible" margin_top="25px" margin_bottom="25px" background_color="rgba(255,255,255,0)"][fusion_builder_row][fusion_builder_column type="1_1″ layout="1_1″ background_position="left top" background_color="" border_size="" border_color="" border_style="solid" spacing="yes" background_image="" background_repeat="no-repeat" padding_top="" padding_right="" padding_bottom="" padding_left="" margin_top="0px" margin_bottom="0px" class="" id="" animation_type="" animation_speed="0.3″ animation_direction="left" hide_on_mobile="no" center_content="no" min_height="none" last="no" hover_type="none" link="" border_position="all"][fusion_separator style_type="none" sep_color="" icon="" width="" class="" id="" /][/fusion_builder_column][/fusion_builder_row][/fusion_builder_container][fusion_builder_container backgroundcolor="" backgroundimage="" backgroundrepeat="no-repeat" backgroundposition="left top" backgroundattachment="scroll" video_webm="" video_mp4="" video_ogv="" video_preview_image="" overlay_color="" video_mute="yes" video_loop="yes" fade="no" bordersize="0px" bordercolor="" borderstyle="" paddingtop="20px" paddingbottom="20px" paddingleft="0px" paddingright="0px" menu_anchor="" equal_height_columns="no" hundred_percent="no" class="" id=""][fusion_builder_row][fusion_builder_column type="1_1″ layout="1_1″ background_position="left top" background_color="" border_size="" border_color="" border_style="solid" spacing="yes" background_image="" background_repeat="no-repeat" padding_top="" padding_right="" padding_bottom="" padding_left="" margin_top="0px" margin_bottom="0px" class="" id="" animation_type="" animation_speed="0.3″ animation_direction="left" hide_on_mobile="no" center_content="no" min_height="none" last="no" hover_type="none" link="" border_position="all"][/fusion_builder_column][fusion_builder_column type="1_3″ layout="1_3″ last="no" spacing="yes" background_color="" background_image="" background_repeat="no-repeat" background_position="left top" border_size="0px" border_color="" border_style="" padding_top="" padding_right="" padding_bottom="" padding_left="" class="" id="" min_height="" hover_type="none" link="" border_position="all"][fusion_separator style_type="default" hide_on_mobile="small-visibility,medium-visibility,large-visibility" class="" id="" sep_color="" top_margin="25″ bottom_margin="25″ border_size="0″ icon="" icon_circle="" icon_circle_color="" width="" alignment="center" /][fusion_imageframe lightbox="no" style_type="none" bordercolor="" bordersize="0px" borderradius="top: 10px" stylecolor="" align="none" link="" linktarget="_self" animation_type="fade" animation_direction="down" animation_speed="0.1″ class="" id=""]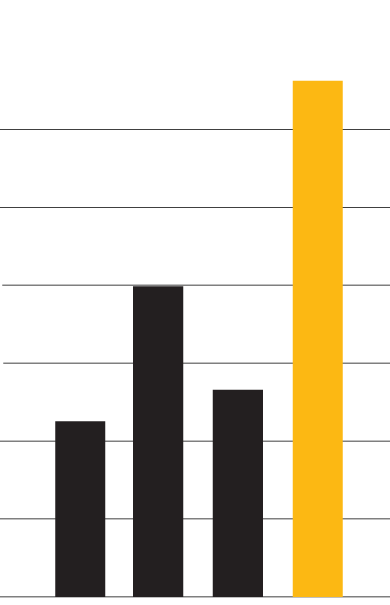 [/fusion_imageframe][/fusion_builder_column][fusion_builder_column type="2_3″ layout="2_3″ last="yes" spacing="yes" background_color="" background_image="" background_repeat="no-repeat" background_position="left top" border_size="0px" border_color="" border_style="" padding_top="" padding_right="" padding_bottom="" padding_left="" class="" id="" min_height="" hover_type="none" link="" border_position="all"][fusion_text columns="" column_min_width="" column_spacing="" rule_style="default" rule_size="" rule_color="" hide_on_mobile="small-visibility,medium-visibility,large-visibility" class="" id=""]
Transaction Management
Tillyard Management Inc. offers you key Transaction Management strategies in the Greater Toronto Area and major centres across Canada. With over 30 years of experience, we have been successful in maintaining long-term relationships with our global clientele from the acquisition of investment properties to their disposition.  Working closely with our institutional, pension fund, and private clients, we use strategic planning to develop goals that maximize the value of our clients' assets and achieve their desired objectives.
Our team of experienced professionals can assist you in finding the ideal property for your investment needs. We do this by utilising research and analysis to support recommendations tailored to your specific goals. Those goals might include design-build, build-to-suit, sale-leaseback, etc., all of which are possible. By staying current on market issues and trends affecting industrial, retail and office properties, Tillyard Management Inc. maximizes the value of your asset over its life-cycle.
How we can help
Our Property Managers are here to efficiently administer the day-to-day operations of your commercial property with care and attention to detail. We manage the relationship between landlord and tenant with a special eye toward tenant retention and expense control. Additionally, our experts work to increase the value of your property and raise rental income through our recommendations of key capital improvements over the life of the property. Our Project Managers implement improvements, whether they are refurbishments or new constructions, with customized solutions that meet the project goals. Our team of Accountants works closely with our clients and Property Managers to deliver accurate reporting of capital and operating budgets and to manage on-going costs. All of this is done using sustainability strategies that are implemented in accordance with our clients' preferences.
Our team members follow the highest standards of professional ethics, as our testimonials support.
Our services include:
Asset acquisition and disposition for transitioning properties

Purchaser due diligence

Market research and marketing

Risk management

Build-to-suit

Design build construction

Sale-leaseback
We are currently responsible for over 2 million square feet of industrial and commercial property assets across Canada.
[/fusion_text][/fusion_builder_column][fusion_builder_column type="1_1″ layout="1_1″ background_position="left top" background_color="" border_size="" border_color="" border_style="solid" spacing="yes" background_image="" background_repeat="no-repeat" padding_top="" padding_right="" padding_bottom="" padding_left="" margin_top="0px" margin_bottom="0px" class="" id="" animation_type="" animation_speed="0.3″ animation_direction="left" hide_on_mobile="no" center_content="no" min_height="none" last="no" hover_type="none" link="" border_position="all"][fusion_separator style_type="single solid" top_margin="25″ bottom_margin="25″ sep_color="" icon="" width="" class="" id="" /][fusion_separator style_type="single solid" top_margin="25″ bottom_margin="25″ sep_color="" icon="" width="" class="" id="" /][/fusion_builder_column][/fusion_builder_row][/fusion_builder_container][fusion_builder_container hundred_percent="yes" overflow="visible"][fusion_builder_row][fusion_builder_column type="1_1″ layout="1_1″ background_position="left top" background_color="" border_size="" border_color="" border_style="solid" spacing="yes" background_image="" background_repeat="no-repeat" padding_top="" padding_right="" padding_bottom="" padding_left="" margin_top="0px" margin_bottom="0px" class="" id="" animation_type="" animation_speed="0.3″ animation_direction="left" hide_on_mobile="no" center_content="no" min_height="none" last="no" hover_type="none" link="" border_position="all"][fusion_section_separator divider_candy="top" icon="" icon_color="" bordersize="1px" bordercolor="#ffffff" backgroundcolor="#ffffff" class="" id="" /][/fusion_builder_column][/fusion_builder_row][/fusion_builder_container]